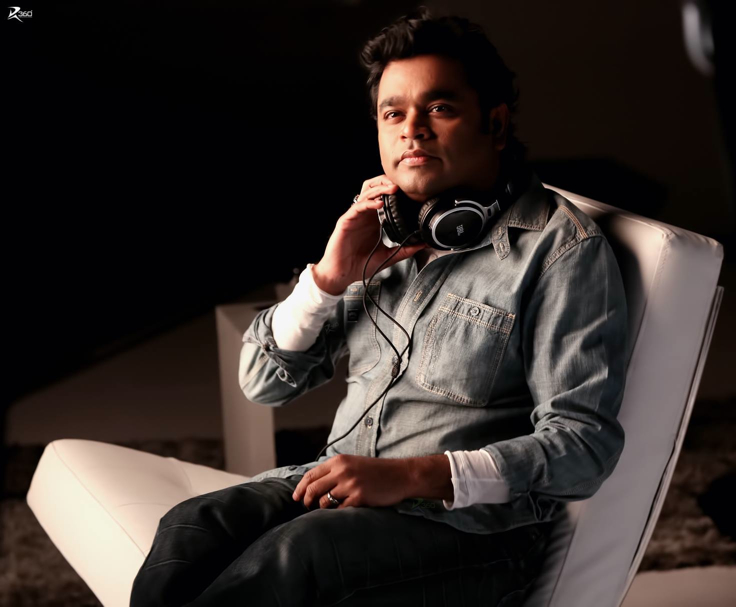 In a rare interview, the Mozart of Madras talks about dropping out of school, struggling to make it big and life after fame. Here are the highlights:
Kochadaiyaan is a very unusual project and it will probably open a huge door for these kind of films because of having Rajinikanth and so it demands a lot of music.
Rajinikanth is not singing in Kochadaiyaan. It's almost like a semi-rap, it's a song which has got a tune and his voice.
Music has given me everything- respect, Oscars, Grammies, love and money and fame.
On founding a college of music: We have some of the best faculty, from England, USA, from Europe and India of course and Russia. I'm so jealous. I wish I had something like this.
What made me gravitate me towards composing was that I kind of accepted myself as an OK performer, so let me be a producer, writing music.
On dropping out of school: My mother told me that we were in a situation where I had to earn. I was worried about what people would think, which girl would have me. I think music has given me extraordinary things, which I'm not even worthy of.
On converting to Islam: After what my family was going through, I felt I needed a different identity to pull me out of my shell, out of my inferiority complex. Becoming A R Rahman changed that.
I think Ilayairaaja is immensely talented. He is a genius, and to go through that journey of life, to progress and to shine like that, is a gift from God. He comes from a village, he picked up English, he picked up Western music.
When you work in Hindi, you are exposed 50 times more than you are in Tamil. And that's what I would say is unfortunate but music doesn't need that.
I do listen to younger musicians but then I always go to the purest form of music and that's the most beautiful, not the ones which are remixed. Amit Trivedi he is doing some stuff which is his sound, Pritam is doing his stuff.
I would definitely listen to my composition if Lata ji has sung it, not because it's my composition. Once I get out of the studio, I stay away from it. I can absorb silence. Silence actually makes you discover inner voice much better, because there is so much chaos, people are honking constantly and irritating you. In India, of course, honking is like breathing. You are hungry, you honk, you want to breathe, you honk.
My stylist is my wife now. She does my clothes, she shops in Hollywood and Europe.
I work less now, less than 12-13 years before when I worked like a dog. I think it's very important to spend time with the kids. My father's inspiration and my mother's encouragement is what made me a musician, even though I thought I was not good enough. Music has to flow, music has to be happy, both the performer and the composer have to be happy about it. Spontaneity is the thing.
Courtesy : NDTV
Like The Below Page For RAHMANiSHQ Concert Updates