From his frank chat with the legendary Andrew Lloyd Webber to his kids being insomniacs as well, AR Rahman gets candid and chatty with The GUIDE in between his packed schedule in the city over the weekend, as he readies to produce one of the episodes of a series for an upcoming television music show. Excerpts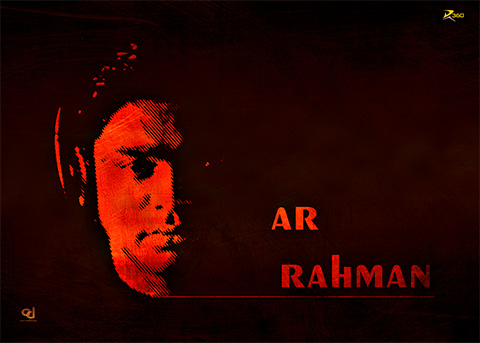 After a good two hours, the waiting press breathed a sigh of relief, albeit with smiles on their faces and a nervous excitement and energy that usually surfaces when the open session is with one of India's greatest living music legends– AR Rahman.
Rahman is currently one of the participating music producers of the TV show, Coke Studio. "You can be a little more flexible rather through this medium rather than in front of an audience where you can't do anything. Also, my evolution t as a musician — from being an introvert producer to playing with Mick Jagger and gang of SuperHeavy and the entire process of music making has changed. I am gaining more confidence and trust towards a lot of musicians. Also, I aspire to produce a couple of albums. I am premiering my works which I had worked on before. One was with Ghulam Mustafa Khan Saab, which we did three years back. Another called Chemical Roses was co conceived with my sisters. There's another song based on Rabindranath Tagore's poem — Where the mind is without fear," says Rahman. He is collaborating with diverse artists such as Ani Choying Drolma, a Buddhist monk from Nepal, Jordanian singer Farah Siraj, Sivamani and even percussion students from his music school.
Movies and music
Talking about the limitations of producing music for movies and following a director's vision, Rahman says "I have been a slave so far. Which is good because if everybody pulls something in their own direction you get nothing. But after a while you feel you have done that enough and want to go in your own way."
Speaking about his interest in creating music for media apart from movies, Rahman revealed how Andrew Lloyd Webber was responsible in initiating the thought. "Once Andrew told me, 'tell me a story'. I said 'I am not a story guy, I am a musician'. It's when I thought that every creative person doesn't have to stick to what they are doing and evolve. That dimension unlocked at Andrew's question. He had these amazing expensive paintings and I thought why does a musician need it? I also met Vangelis in Greece and he used to paint. I thought, why can't I think like an artist? I realised art is not about making people happy all the time," explains Rahman.
Style and music
Rahman has also developed a style of music that is inimitable. "When I came in this field, I was seeing a world which nobody had. I wasn't interested in sustaining, I wanted to make a statement and get away. That forced me to be really wild. That's a good direction for new people to go. Today, there are many producers but you aren't able to spot anybody," he admits.
When asked whether the maestro from Madras prefers recording at night, he chuckled and said, "I am not a maniac who records that late. It was convenience at the time. I had kids and I had to spend time with them. Now, they've become insomniacs as well! They like hanging out with me."
Picked for the future
Of the current lot of musicians, he chooses Amit Trivedi and Pritam as his favourites: "I heard Jawani (Yeh Jawaani Hai Deewani) I think music has come of age today. Sometimes, I wonder what I am going to do since these guys are so good!"
Hearty Thanks To Mid Day