Allah Rakha Rahman is one of the world's most established and talented composers of Indian Tamil music and has dozens of awards to prove it.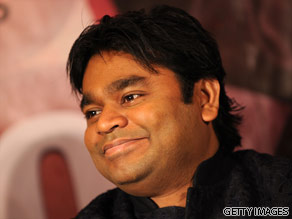 A.R. Rahman is your Connector of the Day.
In a career that began in the early 1990's, A.R. Rahman has also sold more than 150 million copies of his music and has created some of the most memorable movie soundtracks.
Rahman composed the film score to the award-winning movie "Slumdog Millionaire" as well as dozens of Indian titled films.
He has won a number of highly coveted awards including two Academy awards, a Grammy, a Golden Globe and even a BAFTA.
Rahman was also awarded 14 Filmfare awards and "Time" Magazine even dubbed him as the Mozart of the madras.
The composer was born in Chennai, Tamil Nadu, India in 1966 and both his father and mother were musically inclined – his father was both a composer and conductor.
In 1992, Rahman began composing music in a make shift recording studio in the backyard of his house. That studio subsequently has become one of the most advanced recording facilities in the country.
That same year, Rahman was approached by Mani Ratnam to compose the musical soundtrack for his film "Roja."
Rahman went on to win critical acclaim for his score and subsequently, Rahman's career skyrocketed in Indian cinema.
Here's your chance to ask A.R. Rahman your question.
Do you want to know what his favorite film to work on was? Does he have a favorite soundtrack? Maybe you want to know what movie he would have loved to work on?
Please leave your questions at http://connecttheworld.blogs.cnn.com/2010/06/08/fridays-connector-a-r-rahman/ and be sure to include where you're writing from.