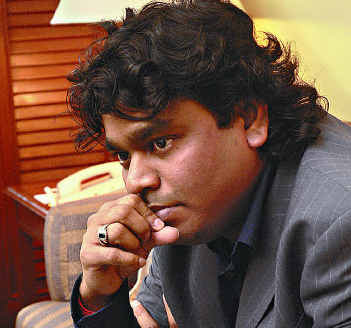 The composer cancels plans to hold concert in Delhi next month
After his series of concerts around the world last year, A R Rahman is back in the country and has two concerts planned next month — one in Nagpur on May 15 and the other in Bangalore on May 29. The original plan was to have a fivecity tour instead of just two, which included concerts in Delhi and Ahmedabad.
But here's the sad bit — even though Rahman was keen on having a concert in the capital, the unavailability of a ground minus any logistical hassles led to Delhi being dropped. A source says, "Delhi was one of the cities the concerts were planned for. But there are logistical issues during big events in Delhi. No suitable ground could be found. Either the price for the ground was too much, or getting permissions was proving to be extremely difficult.
Plus, the cancellation of Bryan Adams's concert and his experience in the capital have become a huge lesson for musicians looking to perform in Delhi-NCR. Who wants to risk going through an experience like that? Agar itne bade firangi performer ko mushkil ho sakti hai, toh how can an Indian performer manage? Delhi's no longer conducive for any performance or a big entertainment event."