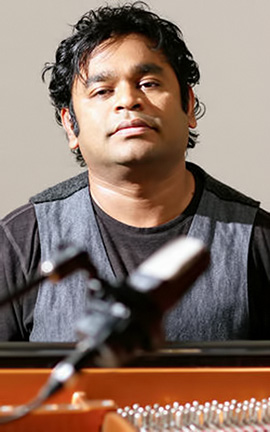 For the first time A R Rahman has consented to a fly-on-the-wall documentary which takes a peek into the Oscar winning composer's life, both personal and musical.
Jai Ho, by National Award-winning filmmaker Umesh Aggarwal doesn't have a distributor yet, though Discovery channel has shown interest in airing the film. Presently, the film is headed to the Film Bazaar at NFDC where the maker hopes to find a global distributor.
The documentary on the maestro charts his journey from his prodigious childhood, long before Roja established him as a national sensation.
"We even went to his school and spoke to his then principal, who has now become the Dean of the institute. Rahman was the most popular kid at cultural events. In fact, at the age of seven, he performed for Doordarshan and played four keyboards simultaneously," said Aggarwal.
Other than these insights, the film also has interviews with old friends, teachers as well as Rahman's frequent collaborators, Danny Boyle, Mani Ratnam and Subhash Ghai.
The biggest challenge was getting Rahman's consent. After the 'yes' Aggarwal travelled with the composer to his studio in Los Angeles and captured him on film making music for his ambitious project with Steven Spielberg.
The film's crew also went to Rahman's music academy in Chennai, getting behind-the-scenes workings of the school and his various charities.
"He does a lot of social work, but keeps it low-key. And as we all know, he works through the night, be it in Los Angeles, Mumbai or Chennai," said Aggarwal.
"With my film, people will understand not only the person, but also get a sense of his music that transcends all boundaries. Expect many surprises," he says.
Source : Mumbai Mirror