Thu, Sep 16 08:15 PMÂ Â Â Â Â Â Â Â Â Â Â Â Â Â Â Â Â Â Â Â Â Â Â Â Â Â Â Â Â Â Â Â Â Â Â Â Â Â Â Â Â Â Â Â Â Â Â Â Â Â Â Â Â Â Â Â Â Â Â Â Â Â Â Â Â Â Â Â Â Â Â Â Â Â Â Â Â Â Â Â Â Â Â Â Â Â Â Â Â Â Â Â Â Â Â Â Â Â Â Â Â Â Â Â Â Â Â Â Â Â Â Â Â Â Â Â Â Â Â Â Â Â Â Â Â Â Â Â Â Â Â Â Â Â Â Â Â Â Â Â Â Â Â Â Â Â Â Â Â Â Â Â Â Â Â Â Â Â Â Â  PTI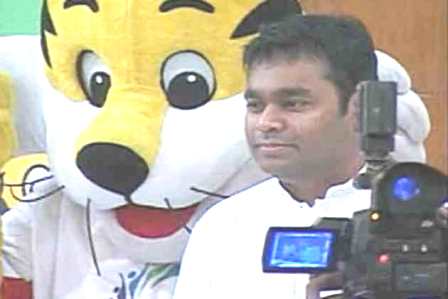 New Delhi, Sep 16 (PTI) "India bula liya", the Commonwealth theme song, composed by Oscar-winner A R Rahman, has been tweaked and turned into a "peppy sports anthem". The original version of the song got a lukewarm response from the audience and was openly criticised by CWG Organising Committee"s executive board member V K Malhotra for "falling short of expectations".
"The song has now been turned into a sports anthem. It has been pepped up with more beats and it will be a tighter version of the original," said lyricist Prasoon Joshi.
Joshi said that the "premature" criticism that came Rahman"s way after the song was launched last month is not the reason behind the change. "Rahman is a musician who believes in constantly improving his product.
That"s the way he works. He does it all the time with his music in films.
In creative work there is always scope for improvement," Joshi added. The new song will be accompanied by a video which will star some of India"s best known sports persons and showcase the country"s achievements in the field of sports, the National-award-winning lyricist said.
The "Jai ho" hitmaker, who is currently in Los Angeles, had reportedly turned down a request by Suresh Kalmadi, the chairman of the Games organising committee, to change the song.