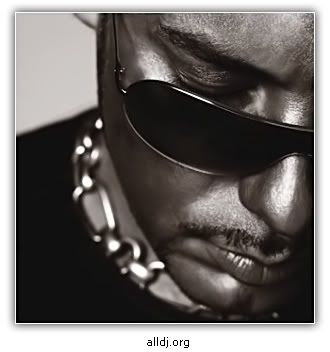 Why aren't you performing in Mumbai?
I've come as part of the Smirnoff Experience 2010 that only covers Kolkata and Hyderabad. I'll definitely vist Mumbai next time!
What do you know about the electronic music scene here?
Indian electronica has grown by leaps and bounds, with more musicians breaking through, and making noise on the international EDM scene. I love the sounds coming from the underground scene in India and want to incorporate some of them into my own.
Are there any Indian artistes you follow?
I have always been a fan of Talvin Singh.
Do you intend to collaborate with any Indian artists?
I am working on writing some new music with A R Rahman. It's in the early stages, our respective managements have just contacted each other. I can't say more yet.
What else are you up to?
I am currently writing my next album and scoring an independent film.
Tell us about the new album..
I have lots of new songs and collaborations with artists like K'naan, Far East Movement, Natalia Kills, Afrika Bambaataa. It's aimed at the dance floor but also has a few radio-oriented tracks.
Which, according to you, is the coolest club right now in New York?
Provocateur, the ultra-VIP club that has the hottest house DJs performing unannounced.
And which, according to you, is the world's party capital?
Ibiza has the world's best nightlife, plus it's a great place to recharge.
Which music festival is the best in the world?
My current favourites are the Electric Daisy Carnival in Los Angeles, and Glastonbury in the UK.
How difficult is it managing your life as a musician, being married with kids?
It is very challenging… The most difficult part is balancing family time and work time and also having to be away from them a lot. Thank God I have an understanding wife!
Do you wish you were higher in the DJ Mag polls 2009? Or was getting a Grammy more important?
I never try to concern myself with the ratings, since the reaction I get in the clubs is what is important to me.
What's your view of illegal music downloads?
The Pandorra's box is open now, and we just have to learn to deal with it. I have shifted my overall view of the music business and suggest everyone else does as well. We can't totally stop it, but we have to learn how to control and use it.
What is your trade secret?
I truly love music and DJing, and always hunt for new sounds and scenes.
What kind of music will be the next big thing globally?
House music is back and bigger than ever! Pop mixed with house is getting even bigger this year.
What makes a really good DJ?
Someone who knows how to read the dance floor and mentally place themselves there to give the crowd what they want and need, as well as someone who truly loves music.