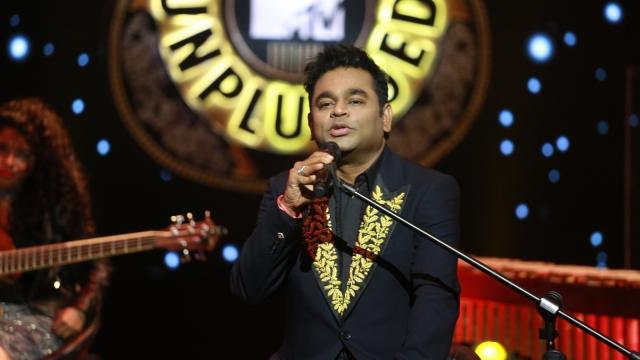 After successfully completing five mellifluous seasons, Royal Stag Barrel Select MTV Unplugged is back with a smashing line-up of the biggest names in music in India.
And what better way to kickstart the new season than with the Oscar-winning A.R. Rahman? A maestro known for music so sublime that it transcends all barriers to become an instant classic. The man behind innumerable hits and the most soulful songs ever has also given us modern foot-tapping classics such as Humma Humma, Jai Ho, Rang De Basanti, and Muqabla.
Now, as we step into a brand new year, the legend has decided to give all his fans a treat to remember – a brand new rendition of Urvashi Urvashi (a song proudly sampled even by Will.I.Am). The twist? Rahman took to Facebook to crowdsource lyrics to recreate this masterpiece. The final song will be performed for the first time ever on Royal Stag Barrel Select MTV Unplugged!


"Urvashi Urvashi is a song made iconic by fans who find it as fresh today as it was when it first came out all those years ago," explains Rahman. "So this time, to give it a bit of twist, we decided to let fans recreate it with lyrics they wanted to hear. The most beautiful thing about art is that it belongs to everyone and crowdsourcing is a great way to get newer audiences to connect. It was a fabulous experience and what we've got is some interesting stuff filled with references to current events, which is just as vibrant as the original one!"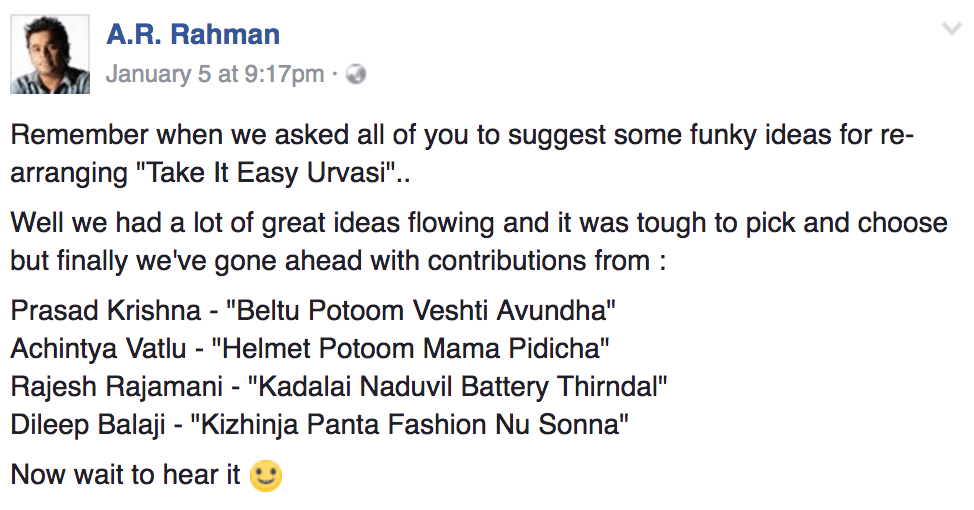 We'll be back with a sneak peek, so watch this space. But also don't forget to tune into MTV on 14 January at 7 pm to watch Rahman kick off Season 6 and perform what is sure to become a new-age youth anthem for the first time ever on Royal Stag Barrel Select MTV Unplugged.
The show will also air on MTV's brand new Bollywood music channel MTV BEATS and be available on Viacom18's online platform VOOT.
© MTV India