A VETERAN AND TWO NEWBIES ON THE RAHMAN EXPERIENCE IN THE RUN- UP TO CELKON RAHMANISHQ AT SALT LAKE STADIUM FROM 7PM TODAY, IN PARTNERSHIP WITH THE TELEGRAPH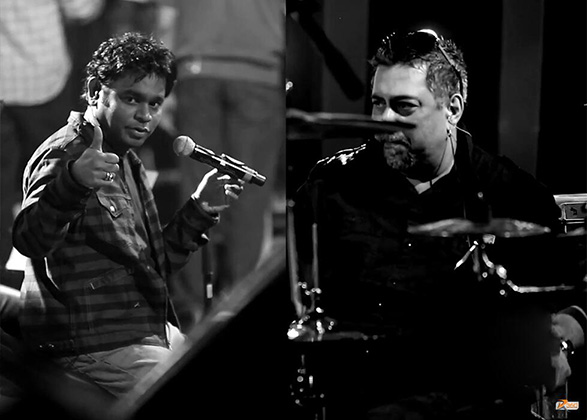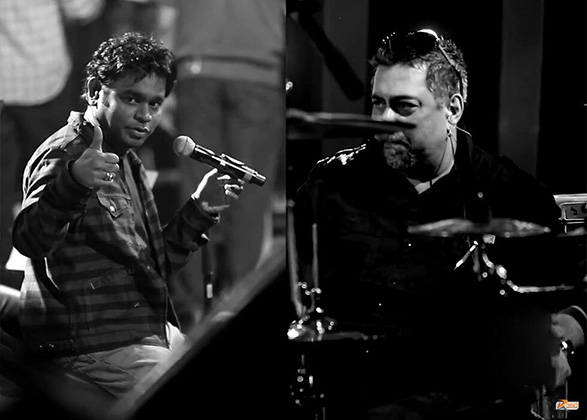 Drummer- composer-producer RANJIT BAROT has been working in the studio with A. R. Rahman since the Bombay days. First song? Humma humma . Ranjit tells t2 about his friendship with Rahman down the decades.
How did you first meet Rahman?
It's hard to remember the first meeting. It must have been in the late ' 80s… maybe ' 88- 89. We both started out as musicians who worked for film music directors and also did our own music for advertising. We had a common friend in Bharat Bala. It was for one of his films that AR came to Bombay to do the music.
The studio that he chose to work in was the one that I worked out of constantly. After connecting, we realised we had a lot in common, not the least of which was our love of technology, specifically those machines that helped us realise our music.
We have been friends ever since that first meeting, so we are looking at close to 25 years and counting. That's a beautiful thing and one that is an important part of my life.
Have you been following his music since the 1990s?
I've listened to most of the music that he's made, including theatrical musicals. There is a constant sense of evolution in his music, one that I relate to.
What makes his music so special?
I think when the music you make reflects who you are  your sense of peace and oneness  then it takes on another dimension and finds its way into people's hearts. AR has that rare quality…. I'm not only playing with him, but I'm helping him reinterpret some of the songs, without compromising their inherent popularity.
How has Rahman's music evolved over the years?
It's become more and more sophisticated as far as his songwriting skills go. I mean, he was already an accomplished composer with Roja . It was contemporary, traditional, hugely popular yet steeped in the raga system. He came out all guns blazing. Now, it's like all those years of crafting some of the most popular songs have given him the confidence to push the envelope. The beautiful thing is that his fans and listeners worldwide are evolving with him.
What are the high points of his live shows?
I suppose this varies from person to person. My high point is when we perform one particular song from Rang De
Basanti, which was originally sung by Lata ji , Lukka chuppi . It brings tears to my eyes, literally. It's a combination of the melody and the lyrics, and, of course, Lata ji 's voice.
Do you improvise a lot when you are performing live with him?
His concerts are a well- balanced combination of orchestrated, rehearsed passages, with some room for improvisation. There are some songs which are structurally bound and some which are very free and allow us to spontaneously create something.
You have been an integral part of some of his greatest work.How does that make you feel?
Well, it's a fantastic feeling, obviously. To be associated with and have the trust of one of the world's leading musical voices is a validation of sorts, isn't it? It also gives you the confidence in your own ventures, to be bold and take risks… risks that push the envelope of popular music.
How was it working with him on the soundtrack of 127 Hours ?
It was great, and familiar. We just set up in the studio with another guitar player and bass player and jammed on various ideas that AR had thought of. It was very organic and in keeping with the ethos of the film.
What's your take on the rhythm section of his songs?
He's such a great rhythm arranger and has such great ideas for grooves. In fact we've often spoken of doing an album together in which he will handle all the rhythmic structures and I'll do all the orchestration. That would be a blast.
Hearty Thanks To Arindam Chatterjee & T2